Premier High Streak Blackjack Review 2021 — A Must-Play for Every Casino Game Fan
It's hard to believe that Premier High Streak Blackjack by Microgaming was released in 2008. This game packs a set of advanced features that you'll struggle to find in any of its contemporary counterparts. On top of that, it's one of the best teaching tools for new players and comes with four distinct game modes.
Our 2021 report will give you tips on where you can play this oldie-but-goldie for free or for real money. We'll also cover its rules, functionalities, and show you an easy way to achieve the best return rates.
Play Premier High Streak Blackjack Online at These Casinos
JackpotCity
This glamorous operator just got a new redesign, but it sticks to the tried and true Microgaming entertainment portfolio. Play Premier High Streak Blackjack online and more than 600 attractive games with a welcome bonus of up to $1,600.
Royal Vegas
If you value security and transparency above all else, registering here would be the right move. Royal Vegas is licensed by the Malta Gaming Authority and has the prestigious "Safe and Fair" accreditation from eCOGRA. Premier High Streak Blackjack by Microgaming is not the only high-RTP title in the collection of this casino, as its average payout ratio measures in at 96.31%.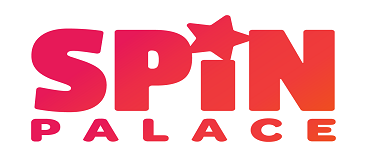 Spin Palace
The name of this site doesn't lie. Spin Palace offers some of the best Slot games around, including each member of the popular "Mega Moolah" franchise. However, the Blackjack collection is not too shabby, either — 25 RNG variants plus live streams from Ezugi and Evolution Gaming.
Explaining the Premier High Streak Blackjack Rules
We consider this title as a variation of European Blackjack. Simply put, most of the rules shouldn't surprise you if you're familiar with the game, but there are some specifics that are worth discussing. First, the house deals from two regular decks that are shuffled between rounds. For comparison, most of the versions you'll encounter online add more decks (4-8) to the shoe, which is a tactic that slightly decreases player returns.
The dealer draws until 16, stands on all 17s, and does not peek for a natural. The Premier High Streak Blackjack rules regarding splits are interesting. You can't re-split, but it's possible to draw additional cards to all divided hands, including those that contain Aces. On the flip side, you won't be able to split 10-value cards that aren't of the same kind. Meanwhile, double downs are only allowed when you have a hard 9, 10, or 11 from your first two cards.
Now, let's talk about the "High Streak" side bet. Putting money on this wager will activate a type of mini-game. You will receive money if you beat the dealer several times in a row. It starts with a 1:1 payout for a streak of two wins and goes up to 10:1 for a five-streak combo. Our Premier High Streak Blackjack review experts also note that your streaks won't be broken when there's a push. In the event of splits, the net result will determine the outcome.
Become an Expert with This Simple Tutorial
Seasoned players will tell you that mastering Blackjack takes time, but it's worth the effort. This game of chance has a skill element that you won't find in Slots, Roulette, or Baccarat. However, it also grants the best return rates in gambling if you play correctly.
Usually, you would have to find an essential strategy chart for a specific title and use it until you learn all the correct moves. Premier High Streak Blackjack by Microgaming is one of the few products with this chart built into its system. Follow the simple steps outlined below, and you'll start playing like a pro in a couple of minutes:
The three casinos on our list of recommendations all have a demo mode of this title. Pick one, create a free account, and start practicing with no financial risk.
Once the loading screen fades, you'll see a window with four tabs. Select "High Streak" and click on "Save and close."
Locate the line of playing chips in the bottom left corner, click on one, and put some money one the two oval positions in the center. It makes sense to try Premier High Streak Blackjack online with the side bet when you play in the demo, so you understand how everything works.
Finally, click on "Deal," wait for the cards to show up, and pay attention to the text that appears below the "Hit" and "Stand" buttons. It will tell you what to do according to the situation and give you the best chance of winning.
What RTP and Payouts to Expect from Premier High Streak Blackjack by Microgaming
This game might have less-than-typical rules, but its payouts are fairly standard. All normal wins pay an amount that's equal to your bet, while naturals have an increased 3:2 reward. Meanwhile, insurance costs 50% of your wager and grants 2:1 in the event of a natural from the dealer. However, we wouldn't advise you to ever play this bet, as the Premier High Streak Blackjack rules indicate that it has a higher house edge than the base game.
The same is true for the side bet, but you could put some cash on it if you're ahead or are feeling lucky. Here's the complete list of payouts for it:
Two wins in a row pay 1:1.
A three-win streak pays 2:1.
The fourth win grants 5:1.
Scoring five in a row awards 10:1.
The theoretical RTP measures in at 99.59%, which is slightly better than the average Blackjack game. However, you can only achieve it if you place regular bets and follow the basic strategy to a T.
A Quick Overview of the Special Features
At the start of this Premier High Streak Blackjack review, we mentioned that the title has three additional game modes that alter the rules and side bets. Click on the "Change table" button in the bottom right to choose between "Euro Blackjack Multihand", "Multihand Bonus", or "Hi Lo".
All three versions come with short summaries, but we advise you to spend some time in "Table Rules" before you start playing. Also, the "Change table" window allows you to select a different felt color to further customize your experience. Other neat things you can do include:
Toggling sound on/off and accessing the "Help" section from the two icons in the top right.
Using "Options" to tweak the card styles, sounds, and game speed of Premier High Streak Blackjack online.
Letting it ride with the help of "Autoplay" and customizing the strategy table to your liking from the two buttons at the top.
The Conclusion of Our Premier High Streak Blackjack Review Is…
Play this little treasure while you still can. The game is so far ahead of its time that it wallops every equivalent 2021 release without breaking a sweat. The trouble is that High Streak Blackjack runs on the old Flash Player, which won't work with most web browsers after the end of this year.
We have no idea if Microgaming will come up with a sequel, so it makes sense to try Premier High Streak Blackjack online sooner rather than later, even for the purpose of learning the ropes. Feel free to register an account with one of our approved operators, and good luck!
Other Types of Blackjack Games