Evolution Infinite Blackjack Review 2021 — Here's Why You Need to Try This Game
Until recently, the only way to enjoy live casino Blackjack was to pick a traditional 7-seater table. These streams are undoubtedly appealing, but they also have big limitations. The betting limits aren't suited for low rollers, the return rates usually aren't optimal, there aren't that many side bets, and one often has to wait for a seat to free up.
If you stumbled upon our Evolution Infinite Blackjack review, you're in luck. Here, we'll discuss the live game that solved all these issues with one fell swoop. See the features that make it stand out and discover tested casinos that offer it.
Play Live Infinite Blackjack at These Approved iGaming Sites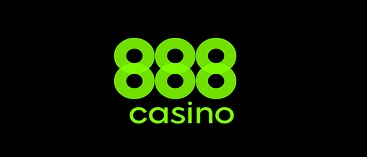 888casino
We often recommend the triple 8 as a great site for live dealer games, as it packs a no-deposit bonus of up to $88 for new customers. This deal gives you the rare opportunity to practice live dealer games without paying anything, and you can also use the funds to play any of the 500+ other games at 888casino.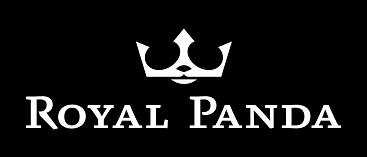 Royal Panda
This stellar venue serves customers from Canada, India, Japan, and most European markets. It offers Infinite Blackjack by Evolution Gaming, multiple other live dealer streams, and over 1,200 RNG Slots, table games, and specialty titles. Royal Panda puts customers first by offering fantastic 24/7 support and handling verifications and withdrawals fast.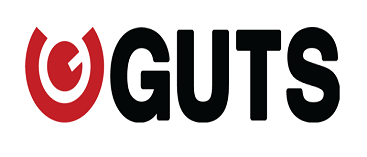 GUTS
If you're looking for an all-in-one gaming & betting site, GUTS is the perfect destination. Live dealer Infinite Blackjack is just one of the many available casino attractions, which are complemented by dedicated clients for Poker and Sports betting. This operator also impresses with a welcome gift of 100 Slot spins and a deposit match of up to $500.
What You Need to Know about the Infinite Blackjack Rules
Before we talk about the most notable regulations, let's quickly cover what puts "Infinite" in live Infinite Blackjack. In theory, an unlimited number of players can join this table and play simultaneously. That's because the croupier won't deal cards to each individual but distribute a single "community" hand that's used by all players.
Still, how you play that hand is entirely up to you, and the choices of others won't affect your personal outcome. Once the cards are out, you have a limit of about 10 seconds to choose whether to hit, stand, split, or double. The dealer will wait for everyone to make their choice and proceed accordingly.
The Infinite Blackjack rules dictate that eight 52-card decks must be used. Shuffles occur once the special cut card is drawn. The dealer will stand on hard and soft 17s and peek for a natural if their up-card is an Ace.
Initial cards of equal value can be split once. 21s derived from splits will be beaten by a natural on the dealer side. If you divide Aces, it's worth knowing that only one additional card will be drawn to each hand. In all other cases, you can hit to your heart's content.
As for double downs, you can do them as your first move on any hand. Doubling after hits or splits isn't allowed in live dealer Infinite Blackjack. The only rule difference between the classic 7-seater streams, and this one is the addition of "Six-card Charlie." Thanks to this regulation, you can beat anything but a natural 21 if your hand reaches six cards without busting.
Ranking the Available Side Bets
Another cool thing about this one-to-many Blackjack is that it offers four side bets instead of the usual two. Side bets are somewhat contentious, as they can pay big but will hurt your overall returns in the long run. Still, they are entirely optional, so you could only use them when you're ahead or skip them altogether. We've ranked the four side wagers in live Infinite Blackjack from worst to best in terms of RTP. Read on to learn more:
Bust it! — 94.12% RTP. Getting money when the dealer busts is incredibly satisfying, but sadly, the odds of this bet aren't that great. Its return rate is lower than that of American Roulette, so you probably want to stay away. Bust It pays 1:1, 2:1, 9:1, 50:1, 100:1, and 250:1 when the croupier busts with 3, 4, 5, 6, 7, and 8+ cards, respectively.
Hot 3 – This one has an RTP of 94.60%, which is also quite low. If you pick it, it will pay out when the dealer's up-card and your initial two cards form the following combinations:
1:1 for any 19
2:1 for any 20
4:1 for an unsuited 21
20:1 for a suited 21
100:1 for 7-7-7
Any Pair – One of the better options in Infinite Blackjack. Evolution Gaming has set a house edge of 4.10%. You'll get an 8:1 reward when your initial cards are of the same rank and any suit and 25:1 when they are a complete match (e.g., two Kings of Diamonds).
21+3 – This famous Blackjack bet is your best choice due to its 96.30% RTP. It works like Hot 3 but pays on different conditions:
5:1 when your first two cards and the dealer's up-card have the same suit (Flush)
Any 20 — 2:1
10:1 for three cards in sequential order (Straight, e.g., 7, 8, 9)
30:1 for a 3-of-a-kind
40:1 for a straight flush
100:1 for a suited 3-of-a-kind
Master the Game with This Tutorial
The side bets in Infinite Blackjack by Evolution Gaming might tempt you, but it's best to skip them for now. They're luck-based, so there's no tactical approach to boost your chances. Our advice is to wager on them with small amounts once you've gained confidence.
If you're new to Blackjack, our Evolution Infinite Blackjack review team recommends that you practice for free before jumping in with real money. The trouble is that live games don't have demo modes. Thus, you could either search for an RNG American/Vegas strip variant as a replacement or play the live game with 888casino's no-deposit bonus.When you're ready to start, follow the steps outlined below:
Enter the live casino/dealer section of an operator and click on any thumbnail to access Evolution's lobby. If you have a hard time locating live Infinite Blackjack, click on "Blackjack" from the top bar and use the $0.50-$5 search filter. The betting limits for this stream differ from site to site, but in most cases, the table's lowest limit will be between $0.50 and $2. High rollers will be happy to know that they can wager up to $5,000 per hand with the right operator.
Wait for a new round to begin, then select the chip with the lowest value and place it on the biggest of the five circles at the bottom. Do note that you'll have a 10-second time limit to bet and around 13 seconds to hit/stand/split/double.
To get the maximum out of Blackjack, you need to employ a "basic strategy." Fortunately, you won't need to memorize or learn anything to get going, as there are plenty of strategy charts you can download. Search for "Evolution Gaming Blackjack strategy" in Google Images, and use the appropriate tool. In the beginning, you might want to practice finding the right move without wagering, as the time limit isn't that big.
Live Dealer Infinite Blackjack Comes Out on Top in Terms of RTP
The rulesets of live dealer Infinite Blackjack and its 7-seater counterpart are almost identical. However, the former features "Six-card Charlie," which further lowers the house edge by 0.19%. In other words, this table has the best return rates (99.47%) in Evolution Gaming's lobby, which explains its huge popularity.
Aside from that, the payouts for the basic bets are standard — 1:1 for normal wins, 3:2 when you get a natural, and 2:1 on a winning insurance wager. Basic strategy advises against insuring due to its sub-optimal odds, so it's best to skip this option.
Evolution Infinite Blackjack: Review of the Special Features
This broadcast is jam-packed with buttons and widgets that hide some awesome functionalities. Read on to see how to take your experience to the next level with live Infinite Blackjack.
I want to:
Chat with the dealer and other players, view the betting limits and payouts, or exit the stream — Turn your attention to the top-left corner of the screen.
Reduce lag, change the volume level, see the "Help" page or my betting history — All of the relevant buttons are at the top-right side.
Check my bankroll and my current wager — See the two widgets at the bottom left.
Play two games at once or browse the lobby without leaving — The relevant buttons are at the bottom-right side.
Ready to Reach Infinity?
To summarize, this product has strong claims for being the best live game of 21. Compared to regular tables, Infinite Blackjack by Evolution Gaming plays faster, pays more, and offers wider betting limits and more intriguing side bets. Its only "con" is that multi-hand play isn't available, but that's more of an auxiliary feature than an essential.
The versatility of Infinite Blackjack makes it suitable for any player, so we can confidently recommend it to anyone interested in this genre. Play it today and grab an awesome bonus by choosing one of the verified operators on this page.
Other Types of Blackjack Games