European Blackjack Redeal Gold Review 2021 — Read the Rules & Nudge the Odds in Your Favor
Every Blackjack player has had the unpleasant experience of getting a score 19 or 20 only to be beaten by a lucky dealer's 21. Busting and unlucky streaks are also an inevitable part of this game, which often leaves people wishing for something that could alter their luck. What if we told you that there is such a tool?
Microgaming's "European Blackjack Redeal Gold Online" boasts a special feature that allows you to change the cards on the player and dealer sides. This review will explain how the game works and show you where you can play it today.
Here's Where to Play European Blackjack Redeal Gold Online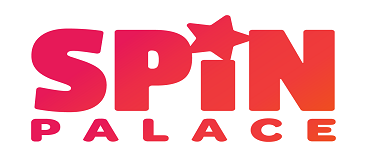 Spin Palace
The name of this revered venue might have you believe that it's only for Slots. In actuality, the casino packs Microgaming's entire iGaming portfolio, which also includes tons of table and specialty games. Spin Palace also impresses with a full set of licenses and a bonus program that can boost each deposit you make.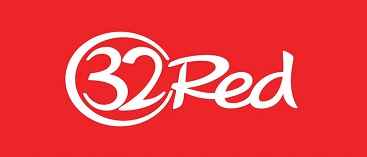 32Red
Another excellent Microgaming-powered site that also offers content from NetEnt. Our European Blackjack Redeal Gold review team was impressed with 32Red's no-deposit deal. You can register for free and grab $10 on the house. Some of the other highlights of this operator include Bingo, Sports Betting, and exquisite live dealer tables.
Genesis Casino
This interstellar gaming site can propel you to a galaxy of entertainment with a fantastic welcome bonus. You can claim up to $1,000 and 300 bonus spins for Slots on your first deposits. You can use these funds to enjoy a massive collection of 1,300+ games from Microgaming, Play'n GO, NetEnt, Red Tiger, and other top providers.
The Essential European Blackjack Redeal Gold Rules
Let's ignore the redeal option for a moment (we've dedicated a section to it) and concentrate on the essential European Blackjack Redeal Gold rules. In a nutshell, the title follows the European conventions to a T. It uses two 52-card decks that are always shuffled when a round is concluded. At the start, you'll be dealt two cards face-up, while the croupier will only receive one. Since the second dealer card appears after you've concluded your turn, peeking for naturals is not possible. The house will stand on all 17s.
Splits: You can only divide cards of the same rank. For example, in American Blackjack, one can split a 10 and a Jack/Queen/King, but here, this move is forbidden. Two other things that you can't do in European Blackjack Redeal Gold Online are double or redeal after a split. However, it's possible to request multiple cards to a pair of divided Aces.
Doubles: Again, we face restrictions that aren't typical for the American versions. Doubling down is permitted when you have two cards that are worth 9, 10, or 11 points only. If one of the two cards is an Ace, you won't be able to double.
Let's Deal with the Redeal Feature
After the initial cards are distributed, you'll see a small widget appear to the left side of the "Hit" button. It will offer to change the dealer's card with another one or substitute both of yours. Additionally, once you start hitting, it will be possible to redeal the last card you're dealt with.
According to the European Blackjack Redeal Gold rules, the move can be free, or it could cost money. It all depends on the relative strength of the cards. Essentially, you can use redeal to try and nudge the odds in your favor. Still, make sure that you don't get carried away, as using it several times might cost you more money than any potential reward for a given round.
There are two additional details regarding redeals. You can't use it more than five times per round. For obvious reasons, it also becomes unavailable once you form any type of 21.
Get in the Game with This Quick Tutorial
Don't worry if you're not experienced in European Blackjack Redeal Gold online or online Blackjack casinos in general. The genre has some intricacies but is generally easy to understand with the right tools and advice. Follow the steps outlined below, and you'll be playing like the pros in minutes:
As Aristotle once said: "Excellence is a habit". You'll need to practice before playing for real money. Thus, your first sessions should be in the game's demo mode. Enter one of our recommended casinos, and make sure to select its free-to-play version.
Once the main screen appears, you'll see the accepted betting limits at the top left and playing chips at the bottom left. Select a chip by clicking on it and place it on the designated area. Once you press "Deal", the round will begin.
European Blackjack Redeal Gold by Microgaming plays out like the company's regular European version. In other words, the recommended approach completely excludes the redeal option. If you wish to get the highest possible return rates, search Google's "Images" tab for "European Blackjack Redeal Gold strategy", then download and follow one of the available charts.
So, when should you use redeal? Well, it's best to follow your gut. The feature will take money from your potential winnings to make an impact, and there's no guarantee that the next card you're dealt won't be of the same rank. Our advice is to use it freely in practice to determine if it can match your needs.
European Blackjack Redeal Gold online also has a bunch of extra options. You can see statistics for your game session length, highest wins, hands per hour, and so on from the "Stats" button in the white bar at the bottom. This area also contains an "Options" menu that packs sound and deal settings. The mute switch and "Help" section are at the top-right corner.
The Payouts and RTP of European Blackjack Redeal Gold by Microgaming
The paytable of this game is nothing out of the ordinary. You get 1:1 for all regular wins and 3:2 when you score that coveted natural 21. Effective use of main strategy allows a 99.60% Return to Player rate. In other words, the 0.40% house edge is slightly lower than the average for this genre.
To put things into perspective, let's compare European Blackjack Redeal Gold by Microgaming with some of the company's other hits. We can classify this release as exotic due to its redeal functionality. Its return rates are superior to other unusual Blackjacks like the "Double Exposure" variant. However, if you don't mind skipping such bells and whistles, "Classic Blackjack" from the MG-affiliated Switch Studios is your best choice. Its house edge is a meager 0.09%, which is probably the lowest you can get in online gaming.
To Conclude
We had a great time testing and playing this game, so we can gladly recommend it to our readers. Its redeal mechanic is entertaining, although it doesn't do much to boost profitability. Still, you can skip it altogether and play European Blackjack Redeal Gold online as a regular Euro variant.
If you're interested in trying this release, you're welcome to pick an approved operator from our list. All three sites are licensed, certified, and will allow you to practice for free. Once you decide to wager real cash, make sure to boost your play sessions by claiming some of their awesome promotions. Good luck and play responsibly!
Other Types of Blackjack Games