Premier Blackjack Multi-Hand Gold Review 2021 — A Timeless Microgaming Hit
These days, casino software developers produce so much content that games go out of fashion in a matter of months. However, there's a rare breed of titles that stands the test of time and remains entrenched in the hearts of players. Microgaming's "Premier Blackjack" is one of them.
Our Premier Blackjack Multi-Hand Gold review will dive deep into the game's rules and features to show you why it's worth trying in 2021. If you like its vibe, feel free to play it for real money by choosing one of the approved casinos below.
Where to Play Multi-Hand Premier Blackjack Online
Genesis Casino
This space-themed operator offers bonuses of cosmic proportions. Its welcome pack includes up to $1,000 in promo funds + 300 Slot spins. Those who frequent Genesis' excellent live lobby can grab a 100% match up to $100 and 10% cashback up to $200.
MELbet
It's hard to wrap your head around the number of games in this venue's portfolio. Premier Blackjack Multi-Hand Gold by Microgaming is just one of the 2,000+ entertainment options in MELbet's arsenal. On top of that, you can bet on all types of sports and video game tournaments & exhibitions.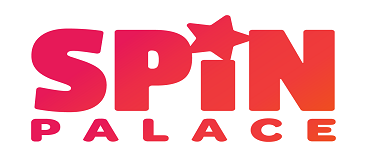 Spin Palace
An all-Microgaming operator that boasts certifications from eCOGRA, MGA, and the Kahnawake Gaming Commission. Spin Palace accepts a plethora of payment options, offers native apps for iOS and Android, and regular bonuses for loyal players.
These Are the Multi-Hand Premier Blackjack Rules
Some of you might be surprised to find that this release is a form of European Blackjack. However, you shouldn't worry if this variant is foreign to you. Barring some specifics, the Multi-Hand Premier Blackjack rules are pretty close to the Vegas Strip versions.
The game is played with 104 cards — the sum of two standard decks. The house will draw until 16, stand on all 17s, and shuffle the cards between each round. You'll be exposed to the risk of doubling when the dealer's up-card is an Ace or has a value of 10, as peeking is not allowed. Still, the option to take insurance is there.
Some of the regulations regarding splits are a bit unusual. You can only do it once, and you won't be able to divide 10-value cards that aren't the same (e.g., a Jack and a Queen). However, the Multi-Hand Premier Blackjack rules allow you to draw multiple cards to a pair of divided Aces, which isn't too common for the genre. Doubling down can happen when your first two cards form a hard 9, 10, or 11.
Gameplay Tutorial: Play like the Pros in Just a Couple of Minutes
You might have heard that Blackjack offers the highest return rates of all gambling genres. However, unlike Slots, Roulette, or Baccarat, becoming proficient requires some work. One of the big advantages of this release is that it will show you how to play like a seasoned veteran if you know where to look. Follow the below instructions and start winning in no time:
The three casinos we mentioned, in the beginning, were not randomly chosen. All of them have a free-to-play mode of Multi-Hand Premier Blackjack online. Pick one and fire up the demo.
Hover your mouse over one of the five numbered ovals in the middle. The accepted betting limits should appear on the screen. Then, click on a playing chip (bottom-left) and place it on one of the positions. You can also choose to play with more than one hand if you wish to increase the risk/reward ratio. Since you're not staking real cash, feel free to experiment.
Press "Deal," and the game will begin. You'll always have the options to hit and stand, while doubles and splits will appear when the rules allow it.
Premier Blackjack Multi-Hand Gold by Microgaming will show you the most mathematically-sound move once the cards are dealt. You can see it below the hit/stand buttons. Follow the instructions, and you'll achieve the maximum RTP. It's that simple.
Premier Blackjack Multi-Hand Gold by Microgaming — RTP, and Payouts
Despite its quirks, this title boasts a Return to Player rate of 99.60%, which slightly higher than the genre average of 99.50%. We attribute this to the fact that it's played with only two decks and to the standard payouts it features. Your bets get doubled on all normal wins while naturals pay a little bit more — 3:2 or x1.5 your wager.
Still, if you deviate from the game's tips on how to play, it's likely that your return rates will suffer in the long term. For this reason, we always recommend that you play Multi-Hand Premier Blackjack online by never taking the insurance bet and following basic strategy.
Use These Options to Tailor Your Experience
Options — This big button (bottom-right side) contains a ton of nifty avenues for customization. Tweak the game sounds, change the style of the cards, increase the game speed, and more.
Change table — You can choose another color for the felt or switch to one of the other three game modes that include different side bets.
Autoplay— Press the little green arrow at the top of the screen to reveal the autoplay menu. If you're an advanced player, you can also adjust your strategy chart and let it ride for a set number of rounds.
The Conclusion
Premier Blackjack Multi-Hand Gold by Microgaming will delight almost any gambling fan. It's armed with tools that are incredibly useful to new players and pros alike and presents more game modes and customization options than any 2020 product we've played to date.
We can't help but give Microgaming two thumbs up and sincerely hope that the developer will introduce similar jewels in the future. Until then, this is probably your best choice for RNG Blackjack. Play it for free or for real money today by registering at one of the online blackjack casinos on our list.
Other Types of Blackjack Games