European Blackjack Gold Review — A 2021 Evaluation of Its Rules and Payouts
Microgaming is one of the giants of the online gaming industry. The company has been around for more than 25 years, producing hundreds of games that power countless gambling sites. Its older Blackjack products are still available. Moreover, some are hailed as the best in the genre, which is why experienced players still prefer them over modern releases.
Today, we'll be taking a look at "European Blackjack Gold" online, a blast from the past with an interesting set of rules. Our review will explain how the game works, compare it to other MG hits, and recommend top venues that offer it for real money.
See Where to Play European Blackjack Gold Online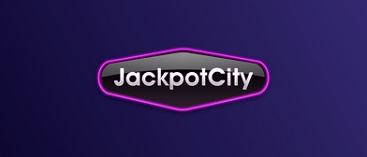 Jackpot City
In addition to boasting Microgaming's "Mega Moolah" and other famous millionaire-makers, Jackpot City is a top destination for table game fans. Play over 30 RNG Blackjacks or pay a visit to the classy live lobby. It is accompanied by compatibility with every popular payment option and a "Safe and Fair" certificate from the prestigious eCOGRA.
Casino Gods
This mythical site is actually quite modern, yet it still features "oldies-but-goldies" like European Blackjack Gold by Microgaming. Its pantheon of deities welcomes new adventurers with a heavenly offer of up to $1,500 and 300 free slot spins. You can use your bonus funds and real cash to play over 1,400 games.
Kassu
Created in 2019, Kassu is an excellent operator that almost tries too hard to attract millennial players. It has has a very extensive Live Dealer Section. Its hipster vibe and fresh design are complemented by a massive collection of games and a set of generous bonuses. All of this is backed up by solid licensing from the MGA and the latest security methods.
Are the European Blackjack Gold Rules Favorable Towards Players?
The rules of a Blackjack game determine whether it will be an all-time hit or a quickly forgotten waste of developer time. European Blackjack Gold online is still around, so it must be doing something right. Let's see the most important stuff.
Two standard decks (a total of 104 cards without Jokers) are in play and are shuffled between rounds. Generally, the fewer cards are in use, the better it is for player returns. The house won't peek for Blackjack, but it will offer insurance. Don't take it, as the odds are sub-optimal. The croupier will stand on all 17s. This is good news, as some games hit soft 17s (hands that contain an Ace), which increases the house edge.
Our European Blackjack Gold review feels obliged to remind you of the Euro regulations regarding splits. You can't divide 10-value cards that aren't of the same rank (e.g., a King and a Jack). Re-splits are also forbidden. However, when splitting Aces, you can request multiple cards to each hand. The opportunity to double down will appear when you have two cards with a hard total between 9 and 11. This is the recommended range for doubles according to basic strategy, so we have no issues with the restriction.
New to Blackjack? Our Guide Will Get You Going
Playing online Blackjack isn't rocket science, as the constant card shuffling prevents any form of card counting. However, to achieve the maximum possible return rates in European Blackjack Gold by Microgaming, you need to know "basic strategy". In a nutshell, this approach shows you the best move for each card combination based on statistics. In this section, we'll show you how to locate the game and practice before risking your hard-earned cash.
All three of our recommended operators have demos of this game. They will allow you to play for free, so any beginner mistakes won't be punished. Pick a site, register, and find the demo.
It's a good idea to make a habit of checking the betting range before you start playing. European Blackjack Gold online displays it on a black placard in the top-left corner. Then, select a chip from the bottom left, and place it on the designated area in the middle. The round will begin after you click on "Deal".
Once the cards are dealt, you'll see the options to hit or stand, with splits and doubles popping up when the situation allows it. Do a web search for "Microgaming blackjack chart" and make sure to use the table that is specific to this version.
The Payouts and RTP of European Blackjack Gold by Microgaming
You've reached the most decisive part of our European Blackjack Gold review. Here, we'll discuss the game's return rates and how they stack up against other all-time favorites in Microgaming's roster. We found no surprises while inspecting the title. Much like other classic versions, the Euro variant awards:
1:1 payouts for all regular wins
3:2 when you score a natural Blackjack
2:1 on a successful insurance, which covers your base bet when the dealer gets a natural
These rewards combine with the rules to produce a maximum theoretical RTP (return to player) rate of 99.60%. Keep in mind that following key strategy is a must if you wish to reduce the house edge in European Blackjack Gold by Microgaming to a minimum. This value is above the genre average of 99.50%, but it's not the best we've seen from MG. The company's "Classic Blackjack" and its remake from Switch Studios take the prize with a 0.09% house edge.
Our Final Assessment
European Blackjack Gold is superior to many games of 21 we've reviewed. It's not stingy when it comes to paying out, it looks good to this day, and it comes from a respected developer. On the flip side, the title isn't compatible with mobile devices and doesn't come with any side bets or multi-hand play.
If you're thinking of playing in a Microgaming casino, we advise you to skip European Blackjack Gold online in favor of "Classic Blackjack" from Switch Studios. Both games have identical rules, but the latter uses a single deck, which increases player returns to 99.91%. Also, the Switch product is built on a new engine, making it perfect for phones and tablets. The casinos we recommend have both releases in stock. Feel free to sign up from here if you're ready to play, and good luck!
Other Types of Blackjack Games