Classic Blackjack Gold Review 2020 — The Highest-Paying Game of 21
This page is dedicated to a Microgaming game from 2006. It runs on Flash, which makes it incompatible with modern mobile devices, and it might disappear completely when support for the venerable player stops in the coming months. By this point, you might be wondering why we bothered writing a review about it. The reason is simple.
Classic Blackjack online has the best return rates that we've ever seen. Thanks to player-friendly rules, the house edge here is a meager 0.09%. Our new report will tell you more about the game, provide tips on how to play it, and show you the top operators that offer it today.
Play Classic Blackjack Gold Online at These Approved Operators
Genesis Casino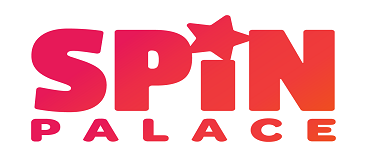 Spin Palace
A must-have in our Classic Blackjack Gold review. This Maltese venue welcomes customers from Europe, Canada, and New Zealand with a deposit match of up to $1,000. Once registered, you can enjoy every Microgaming title released to date plus a premium live casino lobby from Evolution Gaming.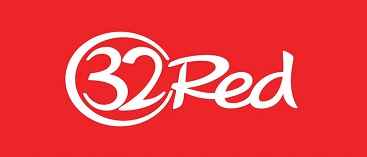 32Red
If you wish to play casino games, Bingo, and wager on sports from one account, 32Red has you covered. This operator is a great match for those who play frequently, as it packs tons of daily promotions and a comprehensive loyalty program. What's neat is that 32Red has a roadmap for upcoming games that are often accompanied by free spin giveaways.
The Classic Blackjack Gold Rules You Need to Know
To see what makes Classic Blackjack Gold by Microgaming such a well-paying release, we need to examine its rules. The first big thing is that a single deck of 52 cards is in use. The fewer cards are in play, the higher your chances are of landing a natural. For comparison, most other Blackjacks use four to eight decks to increase the house edge. Still, card counting is not possible, as the deck is shuffled between each round.
Another advantage for players is that the croupier will stand on all 17s instead of hitting those who have an Ace in them. To balance things out, Classic Blackjack online doesn't allow dealer peeks for a natural when their up-card is an Ace or 10-value card.
There are some specifics when it comes to double downs and splits. Usually, you can divide two cards of equal value and are permitted to hit anything but split Aces. Here, you can't separate unlike 10-value cards (e.g., a 10 and a Queen), but you're allowed to hit divided Aces as much as you like.
Re-splits are not possible. Meanwhile, double downs can happen if you have a hand with a hard value of 9-11. This may seem restrictive, but it gives you the highest chance of getting a high-value hand. Classic Blackjack Gold by Microgaming does not feature any side bets or multi-hand play.
Our New Player Guide Will Help You Go Pro in Minutes
If you're new to gambling, there are a few things that you need to know about Blackjack. Generally speaking, this game gives you the best chances to win, as the advantage that blackjack casinos get is lower than in other genres like Roulette or Slots. However, the superior RTP (Return to Player) rates are only possible if you know the correct move for each scenario. This may seem a bit daunting, but we've created a step-by-step tutorial that will quickly get you playing on the highest level:
Practice makes perfect. Fortunately, you don't need to spend a dime to hone your skills, as the operators on our Classic Blackjack Gold review all offer demo modes around the clock. Pick one, create a free account, and locate the title.
After the main screen appears, a good rule of thumb is to check the accepted betting range. In this release, the limits are written on a black sign at the top-left side. Clicking on it will display a summary of the rules.
A playing chip will be hovering on the left side of the wooden area. You can use the arrows to select different denominations. Once you've made your selection, click on "tap to place bets" and then press "Deal".
A round will commence in Classic Blackjack online. You'll receive two cards, while the house receives one. In general, it's not a bad idea to follow the rules of the croupier. Hit until your hand has a score of 17-21. We don't recommend asking for another card when you have a 17 unless there's an Ace inside. Doubles are a good move when you have 10 or 11 points. If you really want to know the best move for each situation, google "Classic Blackjack Microgaming basic strategy" and play according to the charts.
The Payouts and RTP of Classic Blackjack Gold by Microgaming
It's time to talk about money. Fortunately, the Classic Blackjack Gold rules keep it simple. If you win against the dealer with a natural (21 from your first two cards), you get a prize worth x1.5 times your bet. For example, you stake $10 and take home $25 ($15 + your returned wager). All other wins are paid 1:1.
The cost of insurance is half of your bet, while the reward is 2:1 in case the dealer has a natural. However, the odds of that happening aren't that high, so we advise you to always skip insuring. The rules and payouts combine to produce a theoretical RTP of 99.91%, assuming you use main strategy. For comparison, the typical game of 21 pays out 99.50%, which is why Classic Blackjack Gold by Microgaming remains relevant to this day.
Play This Jewel While You Still Can!
We began our review with the bad news on purpose. This Microgaming hit presents solid graphics, smooth animations, and an almost non-existent house edge. However, the fact that the game runs on Flash means that it has an expiration date that is fast approaching.
If you wish to benefit from its astronomical payout rates, it might be a good idea to start playing it soon. Feel free to pick a verified gambling site from our list, and don't forget to claim one of the attractive deals for newcomers.
Other Types of Blackjack Games