Evolution First Person Blackjack Review 2021 — A 3D Masterpiece
Evolution is a true champion of live casino entertainment, but its "First Person Blackjack" can't be classified as a live game. This title is the company's first foray into the RNG space, impressing with a stunning 3D animated design that delivers a lifelike experience from the player's point of view.
The game is full of nifty functionalities and unique features, which is why we're excited to bring you this Evolution First Person Blackjack review. Find out everything about the rules and payouts, and check out the best iGaming sites that offer it today.
These Top Operators Offer First Person Blackjack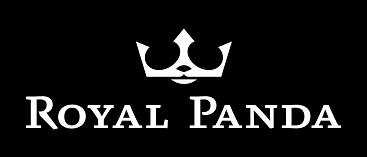 Royal Panda
This bubbly operator loves to highlight its professional customer support team, but our experts were also impressed by its large gaming library. Royal Panda accepts many payment methods and offers some of the best seasonal and live dealer bonuses you can find.
Casino X
Blackjack fans will love Casino X, as it features live streams from Evolution, Playtech, and Pragmatic Play in addition to maintaining a large selection of RNG table games. The venue also offers a comprehensive sports betting client, making it a suitable choice for those who want it all.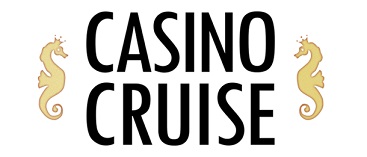 Casino Cruise
A classy and laidback gambling site that welcomes new players with a deposit match of up to $1,000 and 200 Slot spins. Casino Cruise packs over 1,300 games of chance, including First Person Blackjack by Evolution Gaming.
Learn the Essential First Person Blackjack Rules
The looks and features of this game are remarkable, but its rules stick to a tried-and-true model similar to what's played on the Vegas Strip. First Person Blackjack does a great job of emulating the traditional Evolution 7-seater tables with a couple of noteworthy differences. It's played with a shoe of 8 52-card decks, but shuffles occur between each round instead of when a cut card appears. Multi-hand play (up to 5 hands) is also available, which is superior to the "bet behind" option of the live blackjack versions.
Your virtual opponent will always stand on 17 and check for Blackjack when they have an Ace as an up-card. Insurance will also be offered at this point, but you shouldn't take it, as the house edge of this bet is rather big. First Person Blackjack keeps it simple when it comes to double downs — you can do it once at the start of the round before drawing a third card. Doubling following a split is prohibited, and so is drawing more than 1 card to split Aces. You can divide any 2 cards of equal point value once per hand. There are also 2 side bets that we'll explore later on.
A Guide to Playing First Person Blackjack
Before we discuss the controls of this RNG title, it's worth pointing out that a free-to-play mode of it doesn't exist. This is a strange decision on Evolution's part, as its live streams can't be played without wagering cash, and this game could have been a great practicing tool. If you're new and want to train, we advise you to read some of our other RNG reviews and find a demo before trying First Person Blackjack by Evolution Gaming. With that out of the way, let's commence with our guide:
As we mentioned, you need to bet real money on this game, meaning that you'll also have to create a casino account and fund it before you can begin. The title is a bit rare and isn't found in every Evolution-powered gaming site. If you can't find it, the operators on our recommended list are all great choices.
Once you're ready to go, use the search bar and look up "First Person Blackjack." Enter the game and wait for it to load. After the short starting animation concludes, you will see a table with 5 open positions.
Select a playing chip, put it on one of the glowing circles, and press the big green button with the two cards to commence a round. According to the First Person Blackjack rules, you can put money on more than one position and on side bets, so feel free to do it if you please.
After the round starts, the camera does a close up on your cards, and four new buttons appear. "+" is for hitting, "-" is stand, "2x" is double down, while the one with the arrows is for splitting. If you wish to attain the highest return rates, take a look at the "Blackjack strategy" page and act according to the charts.
The House Edge and Payouts of First Person Blackjack by Evolution Gaming
Before we talk about return rates, let's quickly mention the allowed betting limits. First Person Blackjack is suitable for all budgets, as its minimum required stake is $0.50, while the maximum reaches $1,000. Its 0.71% house edge is the same as the live dealer 7-seater versions, but it's consistent as cards are shuffled between every round.
Landing a natural 21 gets you a 3:2 payout, while normal wins double your initial bet. The RTP is slightly lower than what traditional Vegas Strip variants offer, but it's still quite competitive. However, you might want to be careful with the "21+3" and "Perfect Pairs" side bets, as their house edge of 96.30% and 95.90%, respectively, will lower your returns in the long run.
The 3 Special Features That Make This Game Stand Out
Visuals - Our Evolution First Person Blackjack review team puts the graphics and design of this title in first place. The 3D environment is beautifully animated, and the multiple dynamic camera angles give an authentic feel to the overall experience.
The "Go Live" button - This title is a gateway to Evolution's live dealer lobby, as it allows you to access live streams with a click of a single button.
The "Lobby" icon - Blackjack isn't the only member of the "First Person" family. Click on "Lobby" to instantly switch between Roulette, Craps, Baccarat, Dream Catcher, and more.
In Conclusion
First Person Blackjack by Evolution Gaming is one of the best RNG products you can play today. Its house edge is a little higher than that of traditional American games of 21, but the difference is justified by amazing visuals and unique functionalities.
Our team recommends it to experienced players who are ready to wager real money, as there's no demo mode that can help newcomers learn the ropes without the inherent financial risk. If you'd like to give this title a try, feel free to create an account with one of the iGaming sites we've reviewed and approved.
Other Types of Blackjack Games