Double Exposure Blackjack Online — Is It Better Than the Classic Versions?
Blackjack is one of the few casino games in which a player's chances of winning are almost as good as those of the dealer. The croupier's small advantage comes from the fact that they get to act after the bettor and that the second card in their hand is dealt face-down.
If you're looking for a way to even the odds, it's no wonder that Double Exposure Blackjack by Microgaming has attracted your interest. Our 2021 report will give you the latest data about the rules and payouts of this title and show you where to play it for real money.
The Best Casinos for Playing Double Exposure Blackjack Online
Betway
The famous Betway is much more than a sports betting destination. It's home to 600+ Microgaming releases, including Double Exposure Blackjack online. The site is regulated by the jurisdictions of Malta and the UK, allowing it to have a presence in the biggest European and North American markets.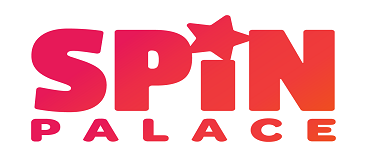 Spin Palace
We consider Spin Palace as one of the best online gambling sites for Blackjack. The casino features 35+ all-virtual games of 21 plus a premium live dealer lobby from Evolution Gaming. Signing up grants you access to impressive Spin Palace Blackjack releases, daily promotions and a comprehensive loyalty scheme.
Royal Vegas
This operator has been in business for almost 20 years and boasts a "safe and fair" certificate from eCOGRA. It guarantees a royally good time for its customers through a rich gaming portfolio and a welcome deal of up to $1,200. Royal Vegas also uses the latest security methods and offers a variety of payment options.
Everything You Need to Know about the Double Exposure Blackjack Rules
As opposed to the standard iterations of the game, this release forces the dealer to reveal both of their cards from the get-go. Thus, you'll have an easier time deciding whether to hit, stand, double down, or split. However, Double Exposure Blackjack online counteracts this benefit with a couple of rules:
In the event of a tie, your bet will be lost. This rule doesn't apply when both you and the dealer have natural Blackjacks.
Eight 52-card decks are in play, which slightly reduces the return rates.
Instead of standing on all 17s, the dealer will hit the soft ones (those that have an Ace in them).
As for splits, you'll be able to divide all cards with an identical point value to create up to four hands. Aces can also be re-split, but you'll be able to draw only one additional card per position in such cases. The Double Exposure Blackjack rules also permit doubling down on hard 9s, 10s, and 11s and after splits.
Learn the Ropes with This Step-By-Step Guide
This game is perfect for easing new players into Blackjack. If you don't have much experience and are willing to spare a few minutes, the tutorial below will help you learn the ropes quickly:
It's best not to take any financial risks if you're new. Thus, your first task is to find a demo mode of this title. All the casinos on our list will let you play for free. Alternatively, you can also visit the official Microgaming site.
Once Double Exposure Blackjack online finishes loading, take a look at the top-left corner to see the accepted betting range. Then, select a playing chip from the bottom-left side and click on the designated area in the center.
Press "Deal" to commence a round. To win, you'll have to get a higher point total than the dealer without going over 21. Remember, draws count as losses. For example, if you see an 18 on the other side, you'll have to risk it and try to score a 19-21, as a loss is certain in all other cases.
If you wish to achieve the maximum theoretical return rate, google "Double Exposure Blackjack by Microgaming basic strategy". Follow the tips, and you'll play just like the pros.
You don't have many customization options at your disposal, but if you press "Options" from the golden bar at the bottom, you'll be able to tweak the sounds, game speed, and re-bet rules.
What Are the Payouts of Double Exposure Blackjack by Microgaming?
Games from this subgenre typically pay less than their standard counterparts, and this title is no exception. In regular Blackjack, landing a natural 21 gets you a 3:2 payout. Here, the reward is 1:1, which is as much as you'd get for all regular wins.
Nonetheless, the RTP (return to player) rate of Double Exposure Blackjack online is quite adequate at 99.30%. For comparison, a classical American version played with 4-8 decks stands at 99.50%, meaning that the house edge difference is only 0.20%. Your chances of turning a profit here will be better than with Baccarat, Roulette, or Slots.
So, Is the Game Worth Playing?
We wouldn't recommend this release to super price-conscious players as there are plenty of Blackjack versions with RTP rates greater than 99.30%. High rollers might also be put off by its betting limits, which are often in the range of $1-$200.
However, the Double Exposure Blackjack rules are perfect for newcomers and those looking to shake things up. The game is easy to grasp and offers a different flavor of excitement, so you shouldn't hesitate to give it a go if you're interested. Play for free or with real money today by signing up at one of the approved casinos on our list.
Other Types of Blackjack Games