Classic Blackjack Review 2021 — A Must-Try for Every Casino Player
Classic Blackjack by Switch Studios is a game that almost slipped under our radar. The developer released a hatful of awesome products at the end of 2019, and the name of this title didn't seem as exciting as the rest.
However, our skepticism instantly turned into excitement once we looked past its unassuming exterior. Join us for the ride and discover the thrilling rules and awesome payouts of Classic Blackjack. When you're ready to give it a try, the below list will instantly help you find a superb casino.
Where to Play Classic Blackjack Online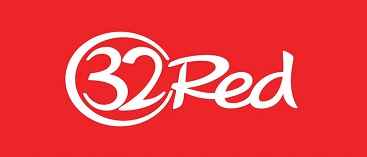 32Red
We're putting 32Red as the top recommendation in our Classic Blackjack Review because of its excellent reputation. The casino offers a plethora of games and banking options. Also, it's fully licensed, doesn't impose weekly withdrawal limits, and has a cool $10 no-deposit bonus for all new players.
JackpotCity
This venue boasts an impressive $1,600 welcome deal along with several other offers and hundred Microgaming releases. When you register a new account at, you'll have the ability to play demos of its entire RNG portfolio before selecting where to start playing for real money.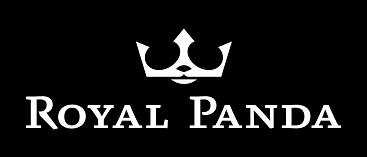 Royal Panda
If you're looking for exceptional customer service, Royal Panda is the place to be. Play Classic Blackjack Online and more than a thousand other games while being pampered with superb bonuses. This premium venue is available in Canada, India, and select markets in Europe.
The Classic Blackjack Rules Aren't So Traditional
We wouldn't hold it against you if you thought that this game is an iteration of American Blackjack. In fact, that's what we also assumed before examining it in full. While your aim is still to beat the dealer without going over 21, some of the rules don't follow Vegas Strip regulations to a T.
Surprisingly, the house deals from a single 52-card deck that is shuffled after each round. This is great news for players, as adding more decks to the shoe is a tactic used by developers and casinos to increase the house edge.
Classic Blackjack by Switch Studios could be classified as a European version. You can only double down on a hard 9, 10, or 11, and the peek rule is not in effect. Also, the house will stand on all 17s, which is another small boost for player return rates.
The regulations for split bets are quite interesting. Here, you can only split cards once, and they must be of the same denomination. For example, you can't divide a 10 and a King, even though each of them counts for ten points. However, the Classic Blackjack Rules permit you to hit all divided pairs as much as you like, including Aces.
A Quick and Easy New Player Tutorial
There's no shame in being a novice. As a wise Harvard professor once said, "to become a master, you first have to be willing to be a fool". If you read the below instructions carefully, it will only take you several minutes to learn the ropes and start playing with confidence.
Your first task is to find a place that has a demo version of this release. Every casino that we mentioned on our list will allow you to play for free after you create an account.
Start playing Classic Blackjack Online by clicking on the dark-green circle in the middle after selecting a chip from the bottom-left corner.
Once you've set the bet, you can begin by selecting "Deal". To correct your wager, click on "Clear".
When the round starts, you'll get two cards, but you'll only see one card on the dealer side. If you wish to draw another one, press "Hit". If not, the "Stand" button will finish your turn, and the croupier will reveal their hand.
The options to Split and Double will become available as per the rules we described earlier. To learn when to use these bets in Classic Blackjack by Switch Studios, google "Classic Blackjack basic strategy chart". The one for Microgaming works too.
The Amazing Classic Blackjack RTP
When it comes to return rates, this game is nothing short of sensational. Its payouts are standard for the genre — 1:1 for regular wins, and 3:2 for naturals. However, due to the split rules and the fact that it's played with a single deck, the RTP weighs in at an astounding 99.91%. Let's compare it to the rates of some other great casino games:
American Blackjack — 99.5%
Baccarat — 98.94%
French Roulette — 98.65%
Slots (Average) — 96%
To put it in a different way, Classic Blackjack Online might be the best-paying game you can currently find online. Still, you need to play according to vital strategy to get these results. Taking unnecessary risks won't be beneficial in the long run.
Extra Options and Features
The minimalistic design of this release doesn't include a lot of customizable elements. Still, you can make a few tweaks here and there. If you need to mute the game, click on the small icon in the bottom-right corner. The "?" sign to its right will open a help section where you can find tons of useful information.
Once you get comfortable, our Classic Blackjack Review crew recommends that you enable Fast Play. Head over to the hamburger menu on the top-left and click on "Settings." Inside, you'll also find individual volume sliders.
The Wrap-Up: Classic Blackjack by Switch Studios Rocks
We have nothing but praise for this title. It's clean, works great on computers, phones, and tablets, and has the best payouts we've seen to date. Nonetheless, it might not be suitable for everyone. The lack of multi-hand play and side bets could be a deal-breaker for those looking to spice things up. Also, the $1-$200 betting limits aren't the best for high rollers.
However, if you want a traditional experience or are new to gaming, it doesn't get any better than Classic Blackjack by Switch Studios. Feel free to try the game by registering at one of our approved operators, and good luck!
Other Types of Blackjack Games