Frankie Dettori's Blackjack Review 2020 | The "Magic Seven" Side Bet Explained
If you're looking for iGaming entertainment that breaks the mold, "Frankie Dettori's Magic Seven Blackjack" from Playtech will take you for a ride. Inspired by the legendary horse racing jockey, this release puts a twist on the classic table game through an innovative side bet.
Our "Frankie Dettori's Blackjack" review will help you understand all the rules and explain how to down the maximum payout of 7,777:1. If you'd like to play for real money, feel free to check out our list of approved operators below.
Here's Where to Play Frankie Dettori's Blackjack Online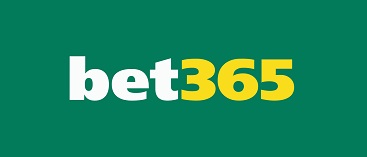 bet365
The "Casino," "Games," and "Vegas" tabs of this legendary bookmaker are bursting with content. You have every Playtech title released to date at your disposal plus software from Microgaming, Blueprint, and other top developers. bet365 is also known for its excellent mobile platform and apps.
Casino.com
This fully licensed and regulated website loves to give out bonuses. Its 100% up to $400 + 200 free spins welcome pack is mostly geared towards Slot enthusiasts. However, regular players are regularly treated to some awesome deals that are compatible with "Frankie Dettori's Blackjack" by Playtech.
Mansion
In addition to boasting Playtech's entire RNG portfolio, Mansion Casino stands out with an excellent live dealer lobby. Blackjack fans can pick between 40 variants of the game that are available around the clock. Players from Canada and Germany can grab up to $/€5,000 in bonus credits after registration.
Frankie Dettori's Blackjack: The Rules You Need to Know
The base ruleset of this title is similar to the Vegas Strip regulations. Your goal is to beat the house by achieving a higher tally without going over 21. The card values are also identical to the classic game. A virtual croupier deals from a shoe consisting of six 52-card decks that is shuffled after each round. "Frankie Dettori's Blackjack" rules dictate that the dealer must draw until 16 and stand on all 17s.
Players have the option to bet on up to three hands simultaneously. Aside from hitting and standing, you can double down on any hand before taking a third card, including splits. Re-splits are not allowed, and you can only draw one additional card if you've divided a pair of Aces.
The house will not peek for Blackjack at any point. If you choose to double when the dealer has a 10-value card and subsequently beats you with a natural, "Frankie Dettori's Blackjack" by Playtech will return your doubled bet. This rule doesn't apply when the up-card is an Ace, but you will have the option of placing an Insurance bet in such cases. If you somehow manage to draw 10 cards without busting, your hand will automatically win except when there's a Blackjack on the side of the house.
The "Magic Seven" Side Bet Adds Another Dimension to the Game
Putting money on the game's single side bet makes things a lot more interesting. Some of the cards in the shoe will be adorned with a golden trophy on a random basis. They can appear on the side of the croupier and the player only during the initial deal. "Frankie Dettori's Blackjack" online will give you rewards depending on how many trophy cards you collect in a row, regardless if you win or lose. Here's the complete list of payouts:
1 card qualifies you for the next round without the need to place chips on the side bet position.
2 cards will result in a push.
3 in a row pay 1:1.
4 in a row pay 7:1.
5 in a row pay 14:1.
6 in a row pay 24:1.
7 in a row pay 70:1
Getting 7 trophy cards in 2 rounds awards a jackpot of 7,777:1.
Frankie Dettori's Blackjack rules say that trophy cards from the side of the croupier will be allocated to every player hand with a "Magic Seven" bet. However, keep in mind that each of your positions has a separate counter for the special tokens. For example, if you play with all three hands and get one trophy card in each one, you'll qualify for the next round but won't receive a 1:1 payout.
Learn How to Play with This Tutorial
Don't skip this section if you're new and not sure how to start. We've prepared a quick step-by-step guide that will get you going in several minutes.
First, you have to find a place that offers "Frankie Dettori's Blackjack" by Playtech. Visit one of our recommended casinos and see if a demo will be available after you register. Free-to-play modes are restricted in the UK and other markets. If you have to use real money, begin with the smallest possible wager. The accepted betting range is displayed in the top-left corner.
Select a playing chip and click on one of the three larger circles in the middle of the screen. The smaller ones are for the side bet.
Start playing by pressing "Deal". You can hit and stand on any hand, while splits and doubles become available when the situation allows it.
To play "Frankie Dettori's Blackjack" online optimally, find a basic strategy chart for a classic variant that's played with 4-8 decks. The "Magic Seven" side bet is based on luck, but we recommend trying it only when you're ahead.
Don't forget that you can adjust the game's audio and general options from the buttons on the top-right side.
The RTP and Payouts of Frankie Dettori's Blackjack by Playtech
You won't find any unpleasant surprises in the paytable of this game. Regular wins award a 1:1 payout, and naturals — 3:2. Insurance costs half of your bet and returns 2:1 if the dealer scores a Blackjack. However, we advise you to skip this bet in "Frankie Dettori's Blackjack" online, as its house edge is substantial.
When using primary strategy, the Return to Player rate of the base bet is 99.58%, which is ideal for the genre. The "Magic Seven" wager has a theoretical RTP of 98.49%, making it one of the best side bets available online.
The Conclusion
Much like the legendary jockey, this Playtech release is a winner. It looks great, plays smoothly on computers and mobile devices, and packs a great payout potential. On top of that, it presents an intriguing extra wager that has a lower house edge than most Roulette and Slot variants.
With that, our "Frankie Dettori's Blackjack" review comes to an end. If you've liked the game's style, feel free to give it a go by registering in one of the online blackjack casinos we've reviewed and approved.
Other Types of Blackjack Games