Single Deck Blackjack MH Review — Rules, Payouts and How to Play This Play'n GO Release
Experienced online Blackjack players favor single deck versions of the game. The reason for this preference is simple. The fewer cards are in play, the higher your chances are of scoring a natural. If this attribute is combined with other player-friendly rules, the resulting house edge is one of the lowest of all gambling genres.
In this review, we'll take a look at "Single Deck Blackjack MH", a promising title from Play'n GO. Read on to learn about the game's crucial characteristics and check out the sites that offer it today.
The Top Three Casinos That Offer Single Deck Blackjack Multihand Online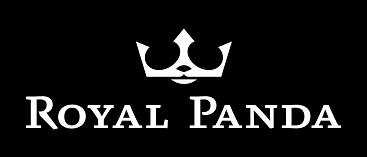 Royal Panda
This bubbly site was created in 2013 with a single purpose: provide players with the best customer experience. Years later, Royal Panda still impresses with a great design and 24/7 access to support reps. Its colossal iGaming collection includes 1,000+ hits from top developers. Meanwhile, its welcome pack recently swelled to $1,000 + 10 bonus spins for Slots.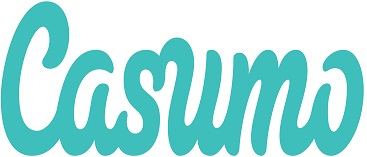 Casumo
We frequently repeat that Casumo has won international awards for the best online operator in the past two years to emphasize its excellence. Here, you can enjoy Single Deck Blackjack MH and many other games of 21 plus Slots, tables, and specialty titles. What's neat is that real money play grants bonus funds and free spins frequently thanks to the gamified promotional system.
CasinoX
X marks the spot to a world of endless entertainment. CasinoX is bursting with thousands of games that are available to a large international audience. Its colossal welcome deal can boost you with up to $2,000 and adds 200 free spins to match. The venue's live dealer section and sports betting client are also spectacular, that's why we highly recommend you.
Understanding the Single Deck Blackjack Multihand Rules
Let's begin with the obvious. Single Deck Blackjack Multihand online uses one deck of 52 cards that are shuffled between rounds to prevent card counting. You can play versus the dealer with up to three hands simultaneously. Using more than one hand increases your wagers and the amount of money you stand to win or lose in a shorter time period.
The dealer will stand on all 17s, which is beneficial for return rates. You can double before taking a third card and immediately after a split. Divided Aces are the sole exception, as they automatically receive one additional card and conclude your turn. You can split a pair of cards with the same point value once. Keep in mind that in Single Deck Blackjack Multihand, a 2-card 21 from a split is not considered a natural.
Another neat little addition is the option to surrender. Choosing it folds your hand, but only 50% of your bet is taken. It's recommended to give up against a 10/J/K/Q or Ace as an up-card when you have a hard 16. Lastly, the dealer will peek for a natural when their up-card has a value of 10 or is an Ace. In the latter case, you'll also be offered insurance.
Master Single Deck Blackjack Multihand by Play'n GO with This Tutorial
Not a single person on this planet was born a Blackjack expert, so there's no shame in being new. The good news is that our Single Deck Blackjack MH review has a step-by-step guide that will make the learning curve gentler. Simply follow the instructions, and you'll get the hang of it in minutes.
The three verified casinos on our list will allow you to play this game for free. Pick one of them, locate the demo mode, and fire it up.
When the loading page disappears, you only need to consider two things before playing. Check the top-right corner for a little black placard. It displays how much money you can stake per hand. Hovering your mouse over it will also give you a summary of the Single Deck Blackjack Multihand rules.
From there, turn your attention to the bottom-right corner to select a playing chip. Once you place it on a circle, press "Deal", and a round will commence.
The transparent area will fill up with five buttons — "Surrender", "Double", "Hit", "Stand", and "Split". The available actions will be highlighted. If you want to know how to always play like the pros, google "Single Deck Blackjack Strategy" and make sure to download and use a list intended for versions where the dealer stands on soft/all 17s.
If you want to tweak the sound, view the "Help" page, and access additional settings, you'll find all the relevant buttons clustered at the bottom-left side. The lightning-shaped icon in Single Deck Blackjack Multihand will enable/disable the "Turbo" mode, which removes most animations for faster gameplay.
The Payouts and RTP of Single Deck Blackjack Multihand Online
So far, everything that we've discovered about this title has been great. However, we've reached the point where we have to report a major disappointment. While the game's rules favor players, the paytable favors the house. You will receive the standard 1:1 pay-off when you win with any hand except a natural 21.
Landing the coveted Blackjack will sadly feel anticlimactic. That's because you'll only receive a 6:5 reward instead of the usual 3:2. This one change is enough to drop the maximum RTP rate of Single Deck Blackjack Multihand online to 98.74%, which is under the genre average of 99.50%. The difference is lower than 1%, but it's enough to drive price-conscious players away.
To Conclude
This game is really good, but it could have been perfect. Its sub-optimal payout for natural 21s can be a deal-breaker, so we wouldn't hold it against you if you're not charmed. On the other hand, we can confidently say that Play'n GO's graphics, animations, and mobile compatibility are some of the best in the business. You might look at the higher house edge as the extra price demanded by excellence.
In any case, you can try Single Deck Blackjack MH for free to see if it's a good fit. Feel free to head over to one of the three operators on our list, and don't forget to redeem their awesome deals if you decide to play for real money.
Other Types of Blackjack Games