Ezugi Blackjack Gold Review – Live Gaming at Its Finest
As you will discover from reading this Ezugi blackjack gold review, most variations of blackjack from this provider are of a very high standard but the characteristics of each game in terms of side bets etc. are pretty similar.
This live dealer Blackjack Gold game was released in 2017 and due to the excellent format of the game, appeals to both newbie and pro live blackjack players.
Play the Casino Game at These Approved Operators
Jackpot City
Established back in 1998, Jackpot City is renowned for offering players blackjack games from a wide range of the absolute best software providers in the business.
To sweeten the deal, they also have a great range of bonuses for new and existing players, and should you encounter any problems, the customer support is first class.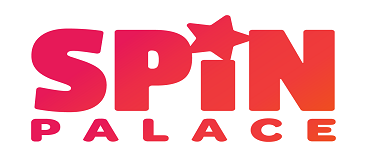 Spin Casino
Established in 2001, Spin Casino has a fine reputation and offers players a superb opportunity to play an excellent selection of blackjack games. This is a casino with excellent customer support set up so if you have any questions they will be quickly answered. It should also be noted that there are some excellent bonuses available for both new and existing players.
Ruby Fortune Casino
Most blackjack players will have heard of this casino as it was established back in 1998.
They have an excellent reputation as they have partnered with some of the top software providers and have a great range of titles available to play.
An amazing welcome bonus for new players is available as well as bonuses for existing players to take advantage of.
Ezugi Blackjack Gold Rules
Basic blackjack is an easy game to play so to get involved with blackjack gold by Ezugi, it is just a case of choosing which online casino you would like to play at, go to the casino lobby, select a table, and then choose the chip size that you would like to play with.
The min chip size at blackjack gold by Ezugi is 50 with a maximum of 5000 so as you can see by the min chip size, the game is targeted at players with a higher bankroll as opposed to players who would rather play with a chip size of a dollar or less.
Players will then receive a notification to place their desired bet in the space on the table in front of them and the dealer will then commence with the dealing of the cards.
Eight decks of 52 cards are used to play the game.
Live Dealer Blackjack Gold Gameplay
Before you start playing blackjack gold by Ezugi, it would be a good idea to head over to the settings which can be found in the top right-hand corner of the playing screen.
From there you can adjust the sound settings of the game in order to make the background sounds a little more ambient or even block the background sounds completely.
It is obviously a personal choice; some players enjoy these realistic sounds, but others just find them annoying.
When it comes to playing the game, once the chips have been placed on the table, the dealer will deal the player two cards to their one.
The player then has to decide whether to stand, hit, split, or double, depending on the cards that they have been dealt.
The player also needs to decide if they will place any side bets, the different types of which we will talk about later in this review.
Blackjack Gold by Ezugi RTP and Payouts
It is not difficult to understand why Blackjack Gold by Ezugi is so popular with pro players, especially when you see that the game has an RTP of 99.79%.
We would usually advise players who are reading this Ezugi Blackjack Gold review to make sure that they are playing the game in accordance with the perfect blackjack strategy but for pro players, playing the game of blackjack in this way comes as second nature.
In saying that, if you would like to play this live Blackjack Gold game and are not aware of the perfect blackjack strategy, a quick Google search will show you everything that you need to know and don't worry, the strategy is extremely easy to understand.
Special Features of Blackjack Gold by Ezugi
As with all Ezugi games, as well as the high quality of the actual gameplay, what makes the games stand out from the crowd is the ability to place a range of side bets.
It should perhaps be noted that the different side bets that are available on these Ezugi live blackjack games will vary depending on which online casino you are playing the game but there are usually four different side bets that are available to take advantage of.
Perfect 11, Ten 20, Perfect Pair and 21 + 3 poker.
The first three stated side bets payout depending on the first two cards which you are dealt whilst the 21 + 3 Poker side bet is based on poker hands such as a straight or a flush.
The RTP figures for these side bets are lower than the main game of live Blackjack Gold so bear that in mind before getting involved.
There is the option to either display or hide the side bets that have been made from the settings option for the game.
Conclusion
The blackjack gold rules for this game are very straightforward, especially for the main blackjack play but it must be said that due to the high minimum chip size, this game is more geared for experienced players as opposed to those who have never played blackjack before.
There are plenty of other blackjack options for more inexperienced players but even those players who have been playing blackjack for some time should familiarize themselves with the intricacies of the side bets, the 21 + 3 poker side bet in particular.
All in all, though, we would have to conclude that blackjack gold by Ezugi is a very slick production, a very well-developed software which is enhanced by the highly skilled dealers who are excellent at what they do.
We would have absolutely no hesitation in recommending this game but remember not to use chip sizes and staking that you may be uncomfortable with.
Other Evolution Games