Ezugi Unlimited Blackjack Review – Live Gambling Excellence
In the highly competitive world of online casino blackjack games, it would be fair to say that Unlimited Blackjack by Ezugi stands out from the crowd because of the 'extras that are available in the game.
We will go into more detail later in this Ezugi Unlimited Blackjack review but for now, let's just say that the ability to double on split hands will be enough to get most online blackjack players excited.
Play the Casino Game at These Approved Operators
Jackpot City
Jackpot City hosts a selection of Blackjack games amongst many of the other top software providers so is an ideal online casino to take advantage of your online blackjack playing skill.
Established in 1998, this is one of the original casinos of this nature with great customer support and some mouth-watering bonuses.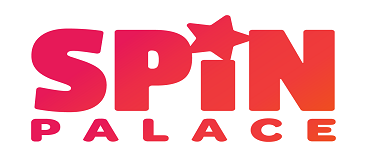 Spin Casino
Spin Casino has been around in one form or another since 2001 and is another one of those online casinos that hosts top-quality games from a wide range of top-drawer software providers.
Unfortunately, unlimited blackjack by Ezugi is not available to play at Spin Casino but please do not let that put you off from playing here because the Evolution Gaming versions of the game are superb.
Ruby Fortune Casino
Widely regarded as being one of the original online casinos having been established in 2003, this is another casino with a fine reputation with a range of blackjack titles from some of the best software developers in the business.
Opening an account here is a piece of cake and there are plenty of bonuses and promotions available which only adds to the value that this casino can offer.
Basic Rules of the Game – Straightforward and Easy to Learn
The Ezugi unlimited blackjack rules are extremely straightforward, 8 decks of 52 cards are used for each game, the option to double on any hand value is allowed and as already mentioned, the ability to double on split hands is also possible.
The game is based on Vegas rules which basically means that the dealer receives two hands during the main deals.
The only other rule of the game which we should point out is that the dealer stands on both a hard and soft 17.
Live Dealer Unlimited Blackjack Gameplay – How to Place a Bet and Available Options
In order to play unlimited blackjack by Ezugi, you will need to head on over to the casino lobby and take a seat at an available table.
Decide on the chip size you would like to use and when you receive a notification that it is time to place the bet, place the chip on the allocated space on the blackjack table which will be directly in front of you.
Above the top right-hand side of the playing display, you will notice a settings menu from which the volume of the game sounds can be adjusted, and you will have the option of displaying the side bets as well as hiding the chat from other players of the same game.
It should be pointed out that every winning hand is celebrated by various congratulations animations which some players might find a bit over the top, but it is all good fun.
Live Unlimited Blackjack Has an Attractive RTP and Lucrative Payouts
The RTP on Ezugi Live Unlimited Blackjack is a very attractive 99.50% assuming that the game is using the perfect strategy.
Players should always be aware that this RTP figure does not apply to the side bets such as Ten 20 and Perfect 11 as these all have an RTP which is under 95%.
Unlimited Blackjack by Ezugi - Special Features and Side Bets
The special features which make live unlimited blackjack stand out from the vast majority of other live blackjack games would have to be the different side bets that are available.
There are four different side bets available, which ones are available to the player is dependent on the operator as they can be adjusted from their end.
The three most popular side bets are as follows.
Prefect 11 - Pays out if a player's first two cards either total eleven or are a blackjack.
Ten 20 - Pays out if a player's first two cards total either 10 or 20.
Perfect Pair - Pays out if a player's first two cards are a pair, the odds relating to the size of the payout are dependent on the type of pair, mixed pair, coloured pair etc.
The other side bet is known as the 21 + 3 poker which pays out if the cards match poker hands such as a straight or a flush.
A table which displays the payouts for all of the variations of the side bets is displayed to the right of the live dealer unlimited blackjack table.
Conclusion
As you will probably have gathered from reading this Ezugi unlimited blackjack review, the game is very user friendly with an eBay to use interface which is enhanced by the dealers who know exactly what they are doing.
The game will suit newbies and high roller players alike, but it should be noted that time should be taken in order to understand exactly how the side bets work before getting involved.
The perfect 11 and ten 20 side bets are extremely straightforward, but the 21 + 3 side bet is a little more complicated so be careful before you get involved.
It would not be an exaggeration to say that you may not come across Ezugi live unlimited blackjack as often as Playtech live casino games for example, but we would have to say that the overall quality of Ezugi live blackjack game is of a remarkably high standard.
Other Evolution Games