Atlantic City Blackjack Review — A Simple Game with Improved Return Rates
Nowadays, most table game fans prefer to spend their time on live dealer streams. While it's true that these rooms offer unparalleled authenticity, they also charge you for the privilege. Most Evolution Gaming tables, for example, have a 0.72% house edge, and you can't lower it further even if you're using a basic strategy.
If you want to get the best bang for your buck, all-virtual RNG games are still your best bet. Today, we'll examine Atlantic City Blackjack by Switch Studios, a modern title with an incredible RTP rate. Read on to learn how the game works and where you can play it.
Three Excellent Casinos for Atlantic City Blackjack Online
MELbet
Everything in MELbet is massive. The house has thousands of RNG and live dealer releases for casino fans. If you like to punt, you'll be happy to know that most sports and eSports are available in the site's advanced bookmaking client. In addition to presenting many alluring promotions, the house also supports a cashback program that's compatible with Atlantic City Blackjack online.
Royal Vegas
A top choice for players who put safety and fairness in first place. Royal Vegas aims to deliver a virtual Vegas experience to its online customers. It's licensed by the Malta Gaming Authority and is fully powered by Microgaming, the official publisher of Switch Studios. As a welcome gift, the house is ready to match your first four deposits by 100%, up to a total of $1,200.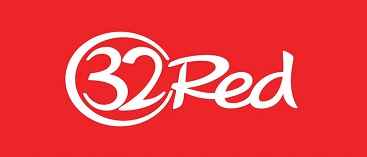 32Red
Our Atlantic City Blackjack review team recommends 32Red to players who value safety. This venue is managed by the Kindred Group, the owner of large sites such as Bingo.com and Unibet. The house has a perfect offer for low-rollers — your first payment will be matched by 150% up to £150. You can also start playing slots for free with a £10 no-deposit bonus.
The Atlantic City Blackjack Rules
Don't let the "Atlantic City" part of the title fool you into thinking this is some exotic game. The basic goal and rules of Blackjack still apply here. If you're not familiar with them, you can always refer to the "Rules" page on our website. In this section, we'll give you details about the decks & dealer regulations and some peculiarities that we noticed in the rulebook.
Decks & Cards Information
8 French decks are in use at all times. The only omitted card is the joker;
You can't count cards, as shuffling occurs each time you press "deal";
The house stands on all 17s and peeks for a natural whenever an Ace or a 10-value card appears as their up-card;
The Atlantic City Blackjack rules allow you to surrender and regain 50% of your wager at the start of each round.
Splits
If you're dealt two cards of an identical value, you may double your bet and divide them into two hands;
You can re-split up to three times provided that the above condition is satisfied;
Doubling down following a split is allowed;
Ace splits are restricted. You can only create two hands from a couple of Aces, and they'll receive one additional card then stand.
Double Downs
If you think that you can beat the dealer by drawing exactly one more card, you may choose to double your initial wager;
Doubling down is only allowed on 2-card hands.
How to Find the Game and Practice for Free
Although Atlantic City Blackjack by Switch Studios doesn't stray that much from convention, the fact that it allows you to surrender will alter your playing strategy a bit. Therefore, it would be best to get a few practice sessions in before you start playing for real money. The below guide will help you find a demo and provides some useful tips for new players.
Remember those three online casinos that we listed in the beginning? Each one will allow you to play Atlantic City Blackjack online for free, so pick one and create an account.
Once ready, type the game's name into the search bar and make sure to select the demo mode.
The game will start with a $10 chip placed in the "click to bet" area. Since the size of your bet doesn't matter when playing for fun, you can press "deal" to begin. Still, if you wish to alter your wager, click on "clear" and select a more fitting denomination from the bottom-left side.
At the start of each round, two cards will be dealt to the sides of the player and the dealer. As per the Atlantic City Blackjack rules, the hit, stand, double, and surrender moves will always be available before you take a third card. Splits pop up when you have a couple of cards worth the same amount of points.
From here, how you play your hand is your decision. There's an optimal approach based on statistics called "basic strategy." If you don't know about it, we advise you to check out our "strategy" page, as it also has tips on when it's best to surrender.
The Payouts of Atlantic City Blackjack by Switch Studios
Here's how you'll get rewarded when you beat the dealer in this game:
3:2 when you score a natural;
1:1 when the dealer busts or you achieve a higher score;
2:1 for insurance on the condition that the house gets a blackjack.
A Summary of the Pros and Cons
Our Atlantic City Blackjack review team always recommends avoiding the insurance bet. It costs half of your original stake and only pays when the dealer reveals a natural, which happens less often than most people think.
Assuming you stick to basic strategy, you can expect an RTP rate of 99.65%. In other words, your returns will be higher than what most blackjacks and virtually all other casino games. However, you shouldn't forget that this rate is only achieved after millions of rounds, so your luck will play a big role in the more immediate future.
Keep an Eye Out for These Features
Before we conclude, let's review some of the options at your disposal. Atlantic City Blackjack by Switch Studios has animations that may be slow for some players. Fortunately, you can make them go faster by activating "Turbo Mode." To do so, tap on the three-line menu at the top-left corner, then "Settings," and click on the toggle. This menu also allows you to tweak the sounds or disable them altogether.
If you want to do it in a single action, use the mute switch at the bottom-right corner. This area also contains the "Help" icon, which leads you to a page where all the rules are detailed. It's worth noting that some casinos present a multi-hand version of this title. It has the same rules but allows you to play with up to 5 hands against the house, which is great for high rollers and those willing to accept a larger risk for bigger rewards.
Our Final Verdict
In terms of return rates, Atlantic City Blackjack online is superior to 99% of the games you can play in a casino. Additionally, this release looks great and functions well on computers, phones, and tablets alike. Some might point out that the lack of side bets diminishes the entertainment value, but the house edge on these wagers is always higher, so they aren't appreciated by price-conscious players.
The only thing keeping us from declaring this title as the number one choice for table game fans is that its creator, Switch Studios, has released an even more generous game called "Classic Blackjack." The latter comes with a mind-boggling 99.91% RTP, but some operators don't offer it for this very reason. You can play these excellent products by visiting the approved casinos on our list at the beginning of this page. Good luck, and remember to check for awesome bonuses!